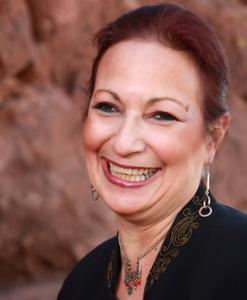 Lauren was born gifted. Psychic Medium, Visionary, Empath, Author, Teacher. She offers Private Readings including Channeled Consultations, Trance Channeled Consultations with Dr.Dillon, One on One Soul Consultations and a Spiritual Mentoring Program.
Allow her channeled readings to go directly to the truth of the matter for your right path and right thinking.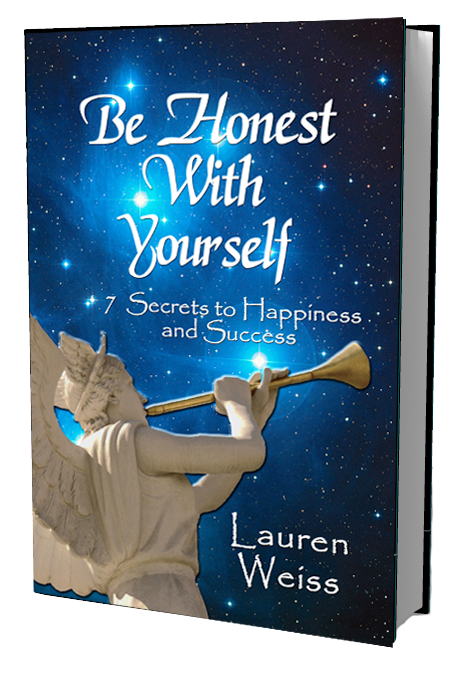 Internationally known Psychic Medium channel Lauren Weiss and her spirit guide Dr. Dillon expose in Be Honest With Yourself the 7 Secrets to Happiness and Success. Available on Amazon.
Because of your skill...
Because of your skill , work and excellence so many doors have opened to us and we are poised to expand in a really huge way. ~ AZ
I have been seeing Lauren for many years for readings...
You can be assured that she will continue the reading even if your time has expired. It's important to her that she feels your energy has shifted and you have an understanding and comfort level with the outcome.
However, remember you must be open to receive, as well as, your loved ones.
Lauren does have another modality that she uses but you don't hear much about. It's similar to Reki but more powerful. She has been blessed with the ability to move energy through your body and mind to help clear negative vibrations. It's quite amazing! The sessions are always different from the last one. They are different because we are always in a different space of mind. These sessions have always helped me immensely with some difficulties that I have had in life. ~ Debbie, AZ
Loving Guidance...
Working with Lauren for many years has been one of my biggest blessings in life. Mainly, because I learned how to strengthen my own intuition and go within to heal some of my biggest karmic issues in life. Trusting what the Universe tells you is a gift, and Lauren taps right into that. Lauren is such an empathetic soul and an amazing listener. If you want an immediate tell me the answers kind of session, look elsewhere. If you want to heal and have the trust of someone who will inspire you to be honest with yourself, then book a session with Lauren. You won't regret the journey of self-discovery with the loving guidance of Intuitive Lauren and Dr. Dillion
~ Laura S, Scottsdale, AZ
You'll be amazed at how much she can help...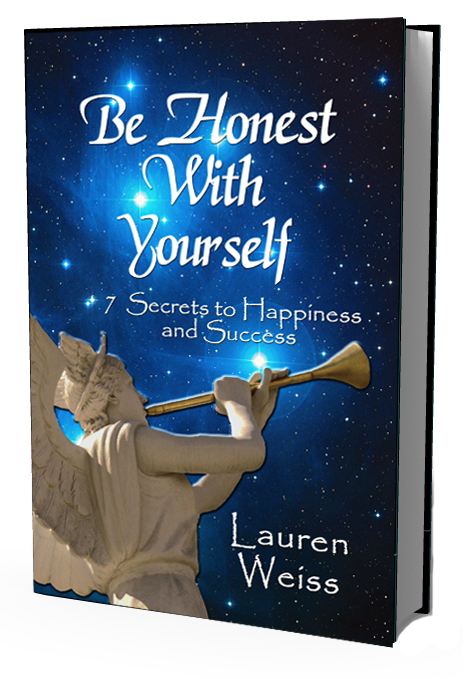 7 Secrets for Happiness & Success . . .
Join internationally known channel Lauren Weiss and her spirit guide Dr. Dillon as they expose the 7 secrets to happiness and success.
We are all deserving of the highest and best in our life. You need to give yourself permission to receive goodness in your life. The highest and best from a life experience that takes us to the lowest part of our life may be the greatest gift the Universe can give you.
Being at the bottom of the barrel can be a good thing because, after the fall, you finally have something solid under your feet to start the climb back up. I find it amazing how people, places, and situations play a part in our learning experiences.
The highest and best can bring you a knowing that you can have what you want. Now is the time for truly understanding the difference between struggling with strife and happily living a life of ease.
Now we are on our journey together.
The Seed Meditation
Every thought becomes a planted seed to your physical reality. There is always the first thought that begins in your mind. Your seed grows and develops. It goes through different cycles before manifestation in your world. We become what we think. We receive in life what we think. We are the creators of our own reality. Our thoughts create. Let us begin with a new thought and plant a new seed. Create the new you in your new life.
Clear your mind of all thoughts. If this is hard for you, ask the angels to assist you. Let us begin to take ten deep breaths of the light force energy. Relax and be at total peace in the moment.  In your mind's eye, in between your eyebrows, visualize a large field of rich, thick, green grass under your bare feet. Above you is the endless blue sky, the rays of light from the sunshine down upon you as you continue to walk through the plush grass. You begin to feel clarity in your mind, body, and soul. You feel good and revitalized. Follow this path until you enter a forest. You stop and listen to the birds singing. Watch the butterflies as they fly around. Feel the beautiful trees. Enjoy the oneness with nature. You are at peace. Be in gratitude with what Mother Earth has to offer you.
In the midst of the forest, you see an open space with a large seed and there is a door with a golden handle. A sign on the door has your name on it and reads: Welcome to the Seed of All Creation.
There are five steps to walk up.  Walk slowly up them. Knock at the door and it shall open.
Upon entering the Seed of All Creation, you notice a blackboard with: Ask and you shall receive written on it in chalk. Now with clear intentions take the chalk you find there and write out what you want on the blackboard. This is between you and the Universe. Be specific. Please be careful what you ask for because the Universe will bring it to you just the way you ask for it. For example: I want a couple of days off of work. Oops, you forgot to ask for a couple days off of work WITH PAY! Give every detail, i.e., color, age, shape, value, and when you want it. Now visualize yourself as if in a dream, with those things or events already in your life right now. What does that look like, feel like, taste like, sound like?
Now be grateful. Give thanks to the Universe for being so generous, and know that with appreciation, your life will be filled with limitless rewards. Know that it is done. Believe that it is so.
When leaving the Seed of All Creation, go back down the five steps, walk a little farther out, and then turn and watch the seed go off into the endless sky.
Receive Audio - Click Here