Be Honest With Yourself, 7 Secrets to Happiness and Success
by Lauren Weiss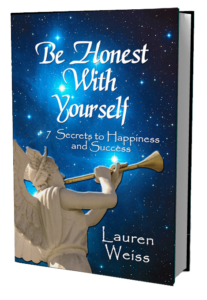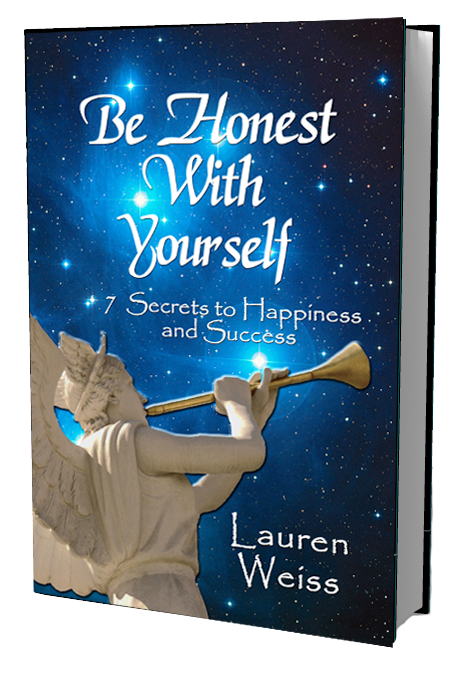 Excerpt Taken from "Be Honest With Yourself " by Lauren Weiss
THE DIVINE PLAN – RECIPE FOR LIVING LIFE
Empty your Heart from Anger, Resentments, Self-Pity, Pain and Struggle
Fill your Heart with Love and Forgiveness
Empty your Heart from Criticism and Judgments
Fill your Heart with Compassion
Empty your Heart from Self-denial
Fill your Heart with Self-honesty
Empty your Heart from Expectations
Fill your Heart with Gratitude
Empty your Heart from Fear and doubt
Fill your Heart with Trust and Faith
Empty your Heart from feeling not deserving of and low self-esteem
Fill your Heart with: Believing you deserve the Highest and the Best
Empty your Heart from blaming others
Fill your Heart with Ownership for your own actions and words
Empty your Heart of negative thoughts
Fill your Heart with positive thoughts
TAKE ALL THESE INGREDIENTS
AND GIVE YOURSELF PERMISSION TO TURN YOUR WORLD INSIDE OUT.
MEDITATE DAILY, CLEAR YOUR MIND, AND SAY DAILY AFFIRMATIONS.
START A SELF-HONESTY JOURNAL AND BECOME AN OBSERVER OF SELF.
WHAT YOU FEEL YOU CAN HEAL.
WHAT YOU RESIST WILL PERSIST.
FEEL YOUR FEELINGS. WRITE THEM OUT, AND WORK THROUGH THEM.
TAKE THE GOOD FROM THE BAD, ACCEPT IT, AND LET IT GO.
AS YOU GO ALONG YOUR PATH, OPEN YOUR HEART
AND ADD A DASH EACH OF INTEGRITY, ENDURANCE, PATIENCE, AND PERSEVERANCE.
Lauren's Sharing
Mother Theresa hung a copy of this poem on a wall of the orphanage she founded in Calcutta. Its source is unknown.
ANYWAY
People are often unreasonable, Illogical and self-centered.
Forgive them anyway.
If you are kind, people may
Accuse you of selfish, ulterior motives.
Be kind anyway.
If you are successful, you will win
Some false friends and some true enemies.
Succeed anyway.
If you are honest and frank,
People may cheat you.
Be honest and frank anyway.
What you spend years building
Someone could destroy overnight.
Build anyway.
If you find serenity and happiness
They may be jealous.
Be happy anyway.
The good you do today
People will often forget tomorrow.
Do good anyway.
Give the world the best you have,
And it may never be enough.
Give the world the best you've got anyway.
You see, in the final analysis,
It is between you and God.
It is never between you and them anyway.